Designing Success: How Walker and Associates Can Take Your Marketing Efforts to the Next Level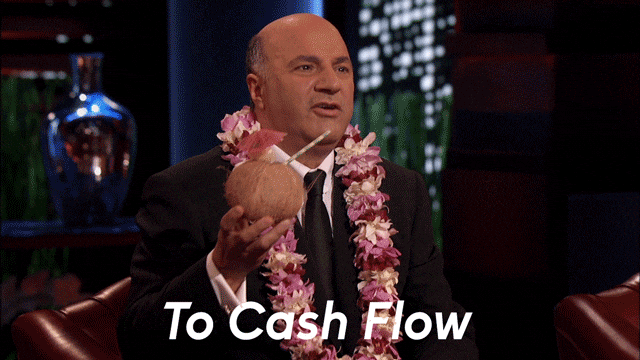 My name is Brittany Walker, CEO and Founder of Walker and Associates, and I have written this article to highlight some of the many benefits of going through a professional agency to get your brand/business on the path to success.
So, I would like to welcome you to W&A, where we take the tedious task of marketing and turn it into a veritable circus of creativity and strategy. We're like a marketing Swiss Army knife, with a tool for every occasion. From crafting compelling copy to whipping up visually stunning designs, our skill set is as diverse as it is impressive; Our team will leave you wondering how you ever managed without us. We know every business is unique, so we take the time to get to know our clients and their needs before crafting a customized marketing plan that will knock the socks off their target audience. But don't just take our word for it; check out our portfolio and see the results yourself.
So, whether you're a small start-up looking to make a big splash or an established brand needing a fresh perspective, W&A can be the marketing agency for you. So, let's run through the basics of how we can add value to you.
We understand that marketing can be a daunting task for many businesses. With so many options and channels to choose from, it can be overwhelming to know where to focus your efforts. This is where we come in. Our experienced marketers will work with you to understand your business, your goals, your target audience, and create a customized marketing plan to meet your specific needs.
One of the things that sets us apart is our versatility. We are not one-trick ponies. We offer a wide range of services including, but not limited to:
Copywriting
Words have a significant power, as we all know. Due to this, we've created a team of copywriting experts who can render even the most uninteresting topics interesting. In addition, we can assist with your website content, email campaigns, or social media posts.
Copywriting is an essential part of any successful marketing strategy. It's the art of crafting written messages that engage and persuade readers to take action. For businesses, this can mean anything from attracting new customers to inspiring existing ones to make a purchase. Professional copywriting services can help you get your message across effectively and engagingly.
A professional copywriter will work with you to develop content that reflects your brand image and voice so it resonates with your target audience. They'll create compelling headlines, informative body copy, clear calls to action, and more. Plus, they'll ensure that each piece of content aligns with your overall goals for the campaign. When done correctly, copywriting can make a real impact on your bottom line. It's an investment that will pay dividends in the long run, so don't hesitate to take action and get started today! You won't be disappointed with the results.
Graphic design
There's no denying the power of professional graphic design when it comes to marketing. From eye-catching logos to engaging visuals and content, the right visuals can make all the difference in your online presence. A marketing agency with the right skillset can help design and implement creative graphics to bring a brand to life – and create powerful connections with customers. Good graphic design is essential to ensure your message resonates with customers. High-quality images are more likely to be shared online; people better remember beautiful logos, and clever visual strategies keep brands top-of-mind for potential buyers. Plus, well-designed visuals make it easier for customers to recognize a brand across multiple channels, from the web to print.
At Walker and Associates, we think that graphic design is essential to helping a company stand out in the congested markets of today. Your brand will stand out and leave a lasting impact on your target audience thanks to the aesthetically spectacular materials our team of talented designers will work with you to produce. At the same time, a great marketing agency can help you employ more sophisticated tactics like animation and video to bring your brand message to life. These days, consumers crave engaging content – with the right creative team onboard, you can deliver it in spades.
Don't forget – a good marketing agency should also help you develop customized visual strategies for all platforms, such as social media or mobile apps. This includes everything from creating branded avatars on Twitter to designing interactive infographics that help boost engagement levels. In short, an experienced marketing agency is vital in boosting your online presence through high-quality graphic design and clever visuals. Invest in a partner who understands the power of imagery, and you'll soon see your brand come to life in front of an eager audience. It's an investment that's sure to pay off! Every business needs help taking things to the next level, so why not get in touch with us and see if we can work together? Here at Walker and Associates, we have years of experience working with top-tier clients and crafting unforgettable visual experiences. So let us help take your brand to the next level – contact us today to learn more!
Our expertise in graphic design includes:
- Brochures
- Web/Mobile Design
- Logo Design
- Brand Identity Guides
- Marketing Material
- Advertisements (Billboards, Tv, Flyers etc.)
- Company Collateral (Decks, SOPs, Proposals, Packets, etc)
- Email Campaigns
- Social Media Content
- Product Packaging
Branding
A professional branding agency can be an invaluable asset to any organization looking to create a strong and lasting impression in the marketplace. It provides expertise in every aspect of brand identity, from designing logos and creating taglines to developing marketing campaigns and generating publicity. With the right agency by your side, you'll have a partner that understands how to achieve success through effective communication with customers, partners and industry stakeholders alike. At its core, professional branding is about creating clarity for your target audience. It helps them understand what sets you apart from competitors, why they should trust your business, and what makes it unique. A good branding agency will work with you to define your company's goals, determine key messages and design visuals that bring your brand to life. From creating logos and taglines to developing marketing campaigns and generating publicity, a good agency will ensure that your business communicates the right message in an effective manner.
By partnering with a branding agency, you can benefit from their insights and expertise. Coming up with clever ideas is just one part of it – they'll also help you through the entire process from strategy development to execution. A good branding firm will be able to develop comprehensive marketing plans that cover every aspect of your business, such as positioning, messaging, audience segmentation and more. They'll also be up-to-date on all industry trends, helping you stay ahead of the competition. At the end of the day, having a team of professionals who understand the fine details of your brand can give you an edge in today's competitive marketplace. With their expertise and creative vision, they can help ensure that your business conveys the right message, to the right people, at the right time. Now that's worth "branding"!
By investing in branding services, you can be sure that your business effectively communicates with its audience and stands out from competitors in a meaningful way. You'll be able to build trust with customers through strategic messaging and gain credibility from industry peers. Plus, when it comes down to it, great branding looks cool! Who doesn't want to work with slick logos and modern designs? So don't hesitate – take advantage of the branding services available to you and watch your business soar. In no time, you'll be saying, "Brand me, baby!"
Web design
We know that your website is the face of your business, and we're here to make sure it's a good-looking one. Our team of design wizards will work their magic to create a custom website that will leave your competition green with envy. From website design and development to user experience and search engine optimization, we've got you covered. We'll make sure your website is easy to navigate, easy on the eyes and easy to find on Google. We'll also make sure it's social media ready, so you can share your amazing work with the world. As a business owner, having a professional website is essential. Your website serves as the central hub for your online presence and digital marketing, helping you to grow and expand your reach with potential customers and clients. But designing and developing a website can be daunting and time-consuming—that's where hiring a professional web design and development agency comes in.
When done correctly, a website created by an experienced web design agency will showcase your brand with clarity, helping you to stand out from the competition. Using modern web technologies, they can create customized designs tailored to your company's unique needs. They also have access to powerful content management systems like WordPress to develop robust and dynamic websites. Plus, they can ensure your website is optimized for search engine rankings, giving you the best chance of reaching your target audience. When working with a web design agency, it's essential to communicate clearly with them about your goals and needs. They should take the time to get to know your specific business objectives and create a website that reflects those objectives—not just one that looks good but doesn't do anything for your business goals. A successful web design agency will work closely with you throughout the entire process, from concept development to launch, to ensure maximum satisfaction.
A professionally designed and developed website can be invaluable to any business looking to build an online presence. With the increasing use of mobile devices, a website needs to look great and work well on these devices to attract customers and keep them coming back. A web designer help you create the best website for your business that looks slick, loads quickly, and works perfectly on any device. It's also essential to ensure your website is optimized for search engines so that people can find it easily when searching for products or services related to yours. But, again, web design agents have the expertise necessary to get this right and ensure your site is correctly indexed by all major search engines—so potential customers don't miss out on your offer.
Finally, a good web designer will not only create a stylish website but will also provide ongoing maintenance and support to keep it running smoothly. The last thing you want is your site to be down or suffer from slow loading times. With the help of an experienced web designer/agency, you can rest assured knowing that your business's online presence is in good hands. So if you're looking for a professional and budget friendly solution to getting your business up and running online, enlisting the services of Walker and Associates is worth considering. It may just be the best decision you make all year!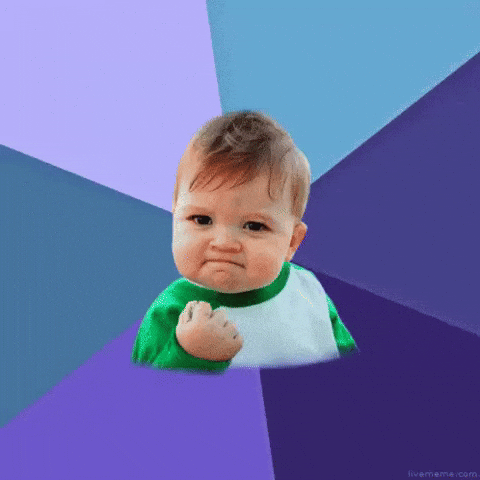 Search engine optimization
Websites that have been optimized for search engines (SEO) are more likely to show up at the top of search engine results pages. Search engine optimization (SEO) is a must for any business looking to compete in today's digital world. As a marketing agency, it's important to understand the significance of SEO and how it can benefit your clients. SEO is an invaluable tool when it comes to driving traffic to websites and increasing sales. With the right strategy and implementation, businesses can gain more
visibility, reach their customers faster and establish themselves as industry leaders.
But getting started with SEO isn't always easy. It takes time and expertise, along with dedication and commitment, to ensure that all strategies are executed correctly. This is where working with an experienced marketing agency can be beneficial. An experienced marketing agency will not only develop a thorough plan to maximize the impact of SEO on your business, but they can also track results and provide guidance based on best practices to keep you ahead of the game. For example, an agency can help create content that is optimized for search engines - from blog posts to product descriptions. This will ensure that your customers are able to quickly and easily find information about your products or services by using keywords associated with them. Additionally, an experienced marketing agency can use analytical tools to monitor performance from organic searches so you know where you stand in terms of search engine rankings and how effective your strategies are performing. All this leads to better visibility for potential customers, resulting in increased conversions.
By partnering with a knowledgeable team who understands SEO principles and knows how to apply them, you can make sure your website is optimized for the best possible search engine results. This means more people find what they need on your site and engage with your offerings rather than competitors. Plus, you'll have the peace of mind of knowing that the content you're putting out there is helping grow your business in a way that actually works. Investing time into SEO now will pay off in droves later – when customers are found and happy, so too will your bottom line!
Having an informed, dedicated team driving optimization efforts allows businesses to stay up-to-date with algorithm changes and ensure their marketing strategies remain effective over time. Quality content matched to appropriate keywords is essential for success but it's only half the battle. There's no point in putting the time and energy into SEO if you're not tracking performance to determine whether or not your efforts are paying off. Utilizing data-driven analytics gives insight into where optimization efforts need improvement, allowing businesses to make better decisions about how they spend their time and resources. At the end of the day, content creation is a marathon, not a sprint. And don't worry about your website getting stale, we'll be there to keep it fresh with regular updates and maintenance. Plus, we'll keep you in the loop with regular analytics and reporting, so you can see how many people are visiting your website.
In short, we'll take care of all the technical stuff, so you can focus on what you do best - running your business. Let's get started on making your website the belle of the digital ball.
PPC Advertising
Want to drive targeted traffic to your website instantly?Let us help you create and manage your effective PPC campaigns. Pay Per Click (PPC) advertising can be a great way for marketing agencies to help their clients reach a wide audience and boost their online visibility. With PPC, marketers are able to target specific keywords that are relevant to the product or service they're selling, making it an efficient and cost-effective way to market your business. By utilizing this type of advertising, you can quickly increase website traffic, generate leads, and convert visitors into customers. For starters, PPC campaigns can be tailored specifically to meet the goals of your company or clients' objectives. Whether it's reaching new audiences through increased visibility on search engine results pages or retargeting potential customers who have already shown interest in products or services by visiting your website.
Plus, you can adjust campaigns as needed to maximize returns, making PPC one of the most versatile digital marketing solutions available. With the help of detailed analytics and reporting, you can track your progress, optimize campaigns for better performance, and make adjustments to ensure that your budget is being spent in the best possible way. Overall, PPC is an invaluable tool in any digital marketer's arsenal that can be used to promote products and services effectively while driving tangible results. If you're looking for a cost-effective way to boost sales and reach new audiences online, then it's worth considering letting us set up a PPC campaign for you today!
Public Relations
We help you show your brand to the right person, in the right place, at the right time.
We pride ourselves on our ability to think outside the box and create unique and creative solutions that will make your brand stand out in a crowded marketplace. We are not just talking. There are results to back it up. We have helped a variety of clients, from small startups to large corporations, achieve their marketing goals and achieve real business results. Having a small business can be an overwhelming task. It takes time, resources, and creativity to make sure the business is running efficiently and that customers are satisfied with the products or services being offered. That's where public relations comes in! A well-crafted public relations strategy can help any small business succeed. Here are just a few ways PR can benefit your small business:
1. Increased Visibility: Small businesses often struggle to stand out in a competitive market but having an effective PR strategy can help increase visibility for your company. Through media relations activities such as press releases, interviews and campaigns, you can earn more attention from potential customers, leading to increased sales and opportunities for future growth.
2. Builds Credibility: Having positive press coverage or media mentions establishes credibility for your business and can help build trust among potential customers. Not only do these stories paint you in a good light, but they also create an aura of expertise around your company that will help establish it as an authority in the industry.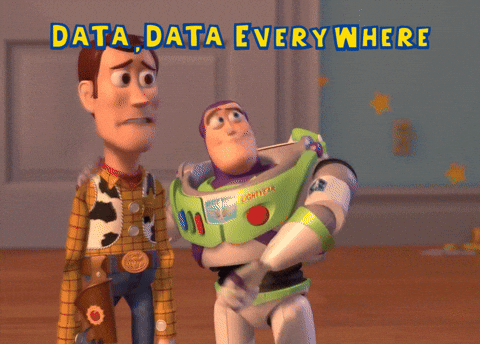 3. Enhances Reputation: With the prevalence of social media, reviews and ratings are more important than ever before. A strong PR program can be used to manage customer relationships and promote customer satisfaction, helping to build a positive reputation for your business in the marketplace.
4. Improved Brand Recognition: Through creative campaigns and consistent messaging, public relations efforts can be used to enhance brand recognition. This helps ensure that when potential customers think of your business, they have the right image and impression in mind.
5. Increased Online Visibility: PR tactics can also be used to drive organic web traffic and increase visibility online. This includes engaging with influencers, creating content that is optimized for search engines, and leveraging digital media outlets such as press releases and social media channels.
6. Creates Valuable Connections: Last but not least, a good PR strategy develops meaningful relationships between your business and its target audience. By forming strategic partnerships, building external networks, and staying connected to customers, you can create valuable connections that will benefit your company in the long run.
7. Beyond the obvious benefits of a good PR strategy lies something even more valuable - the ability to shape public opinion about your company or industry. By utilizing effective communication tactics and engaging in meaningful conversations with consumers, you can start to create positive associations with your brand and promote its values in an authentic way. Not only will this increase trust among current customers but it can also attract new ones as well. Additionally, by creating a strong presence in the media and being proactive about responding to issues or inquiries, you can establish yourself as an expert in your field. This can create opportunities for further growth and expansion that wouldn't have been possible before.
These are just some of the benefits of having a successful public relations program - but it doesn't stop there. When done properly, public relations can be a powerful tool to help boost your brand, enhance visibility, and increase profitability. And with the right plan in place, you can ensure that your PR program is successful for years to come!
On top of event planning and digital strategy, we also have premier access to A-List Red Carpet events throughout Los Angeles, the perfect opportunity to get your brand in the eyes of some of the most influential people in entertainment. Select our VIP package and get access to these once in a lifetime events with professional representation by your side.
Ultimately, a well-rounded PR program requires more than just good press releases and clever marketing campaigns - it requires strategic planning and thoughtful execution. With the right plan in place, you can build powerful relationships with consumers that will last for years to come! By investing in a comprehensive public relations plan, you will be able to create an environment that promotes your brand and opens the door to new opportunities. You'll be able to engage with customers on a deeper level, maintain brand trust, create meaningful relationships with media outlets, and ultimately foster long-term growth for your business. So why not get started today? The future of your company is waiting!
Thank you for taking the time to read this article. I hope it has been informative and helpful in understanding the importance of investing in branding and marketing and how it can benefit your business in an exponential way. If you have any questions or would like more information, please feel free to reach out!
I look forward to hearing from you and helping your business reach new heights.
Sincerely,
Brittany Nicole Walker CEO/Founder